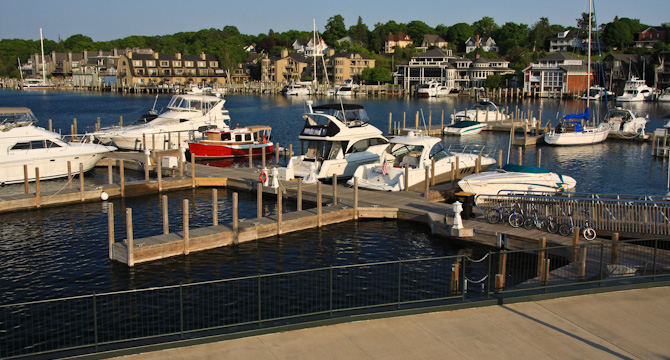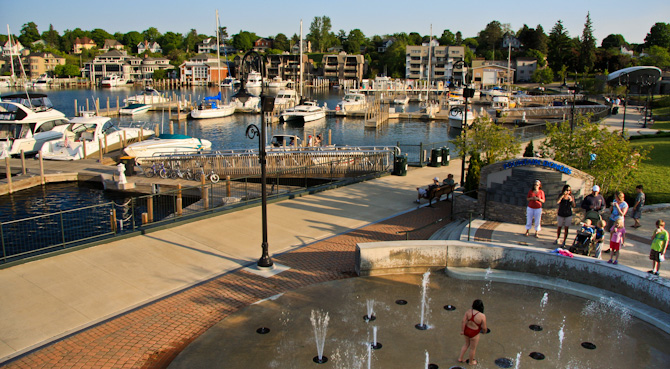 Just as the Chamber of Commerce slogan suggests… Charlevoix is beautiful.
Charlevoix was our homeport for many years so we consider it a home away from home. It seems this friendly little town exists in its own little bubble and embodies all that small town America promises. With concerts and festivals in the downtown park during the summer and a high tech fountain for the kids to play in… all right on Round Lake. An idyllic and picturesque town if there ever was one, a people place, for land lovers and boaters alike.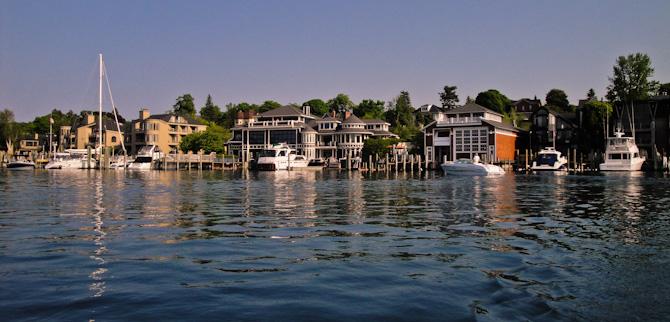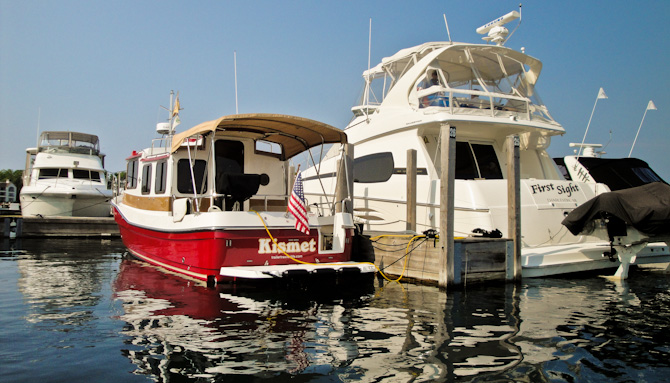 Here's Kismet (above) very right next to her old slip, that now our friends Jean and Gary (below) reside on First Sight.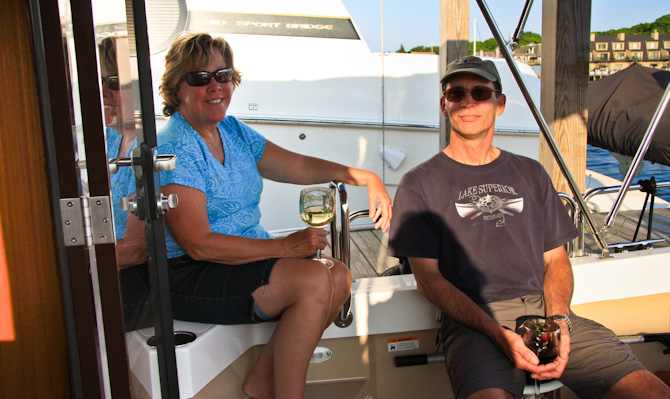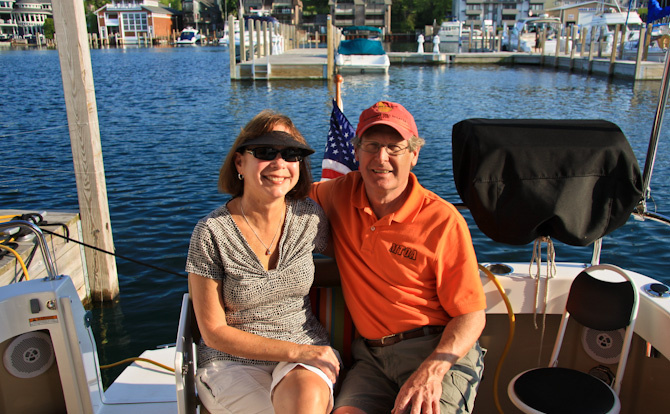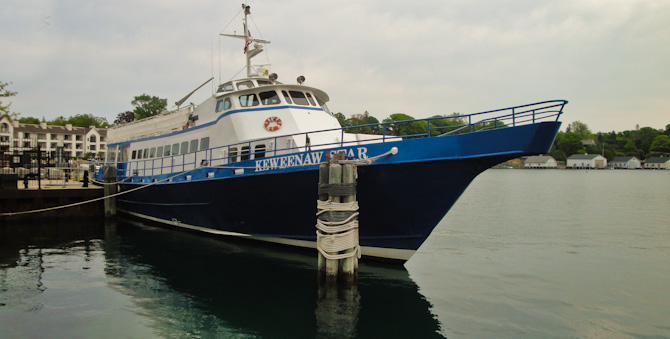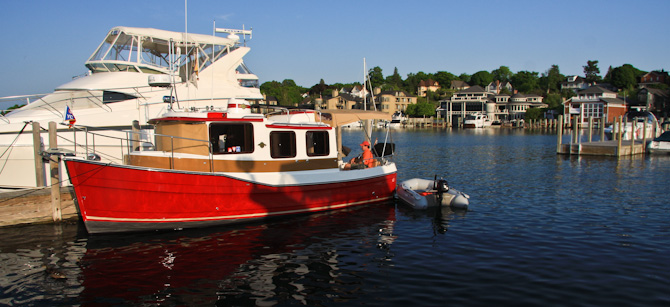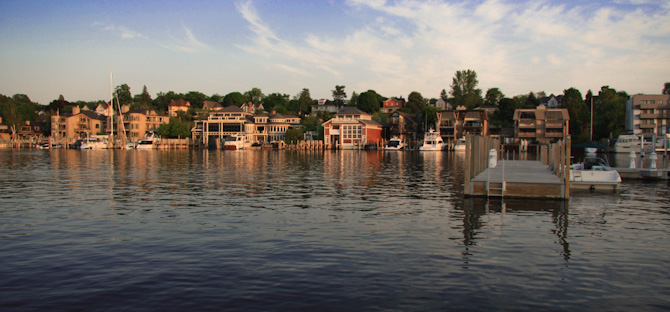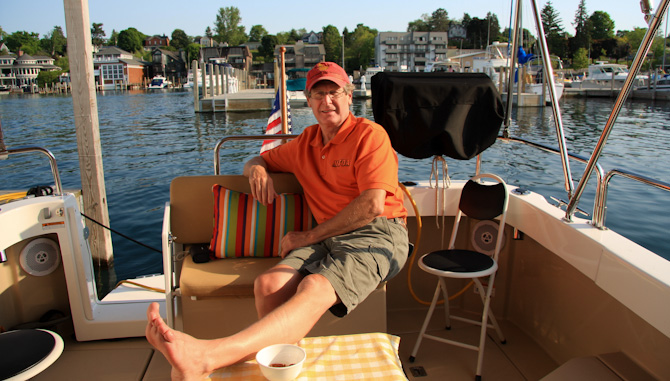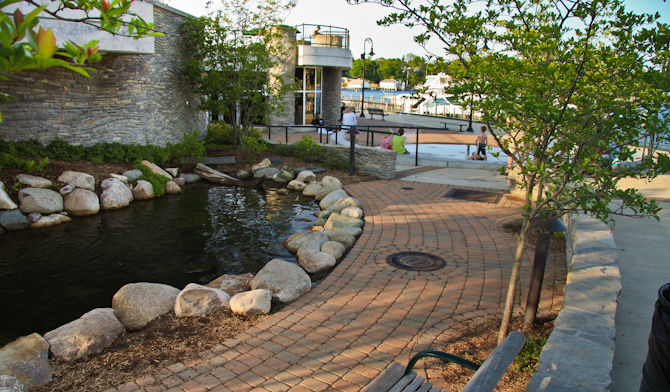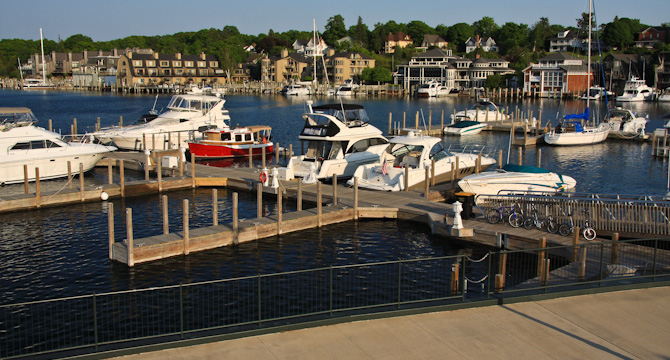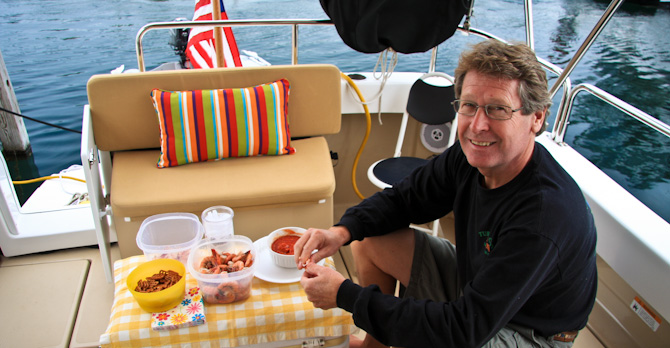 On our daily walk, we picked up a few pots of chivse (below) from a garden club summer sale. Fresh herbs for dinner.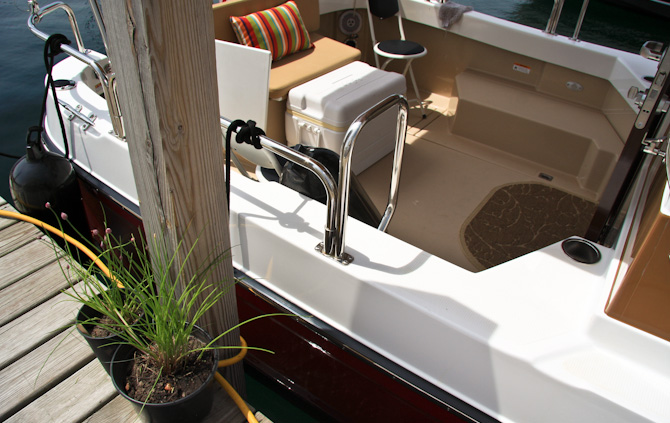 The harbor in Charlevoix lit up like Christmas on a warm spring night.