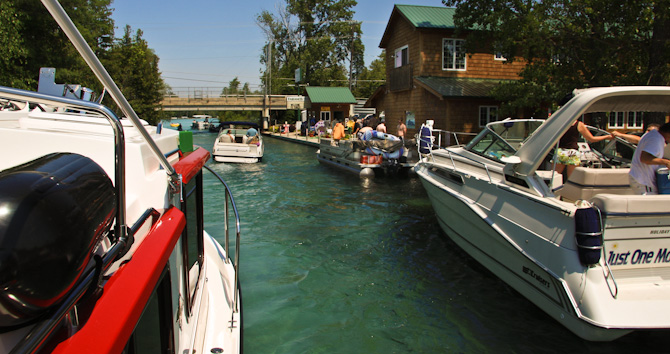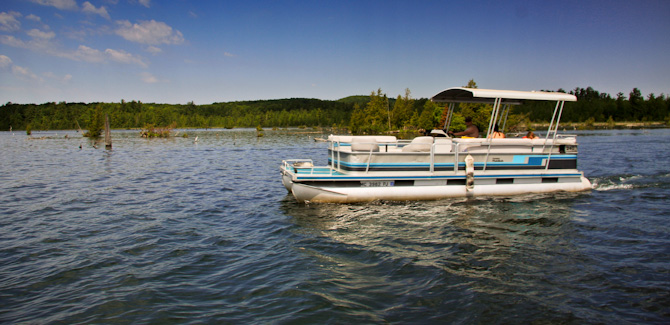 Jim and I started our boating adventures in the early 90s with a 21-foot Four Winns Sundowner. On many weekends during our short Michigan summers, we'd trailer it to Torch Lake for a relaxing few days on the hook. Jim was studying for tests at the time and I'd catch up on reading, we'd fill up a cooler of mostly finger food and we'd be happy campers for a long weekend away from the rat race.
This weekend we could hardly contain our joy as we were packing up to head off to our all time favorite inland lake. We launched the boat at Whitewater Township Park in Skegemog Lake and quickly pointed the boat in the direction of Torch River which connects the two lakes.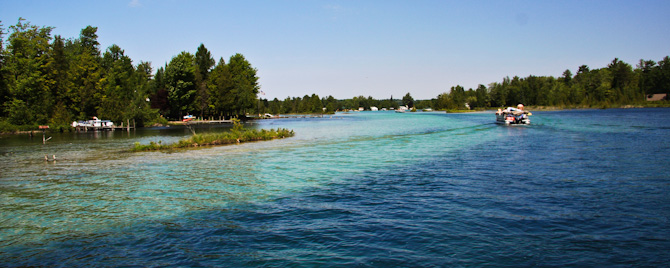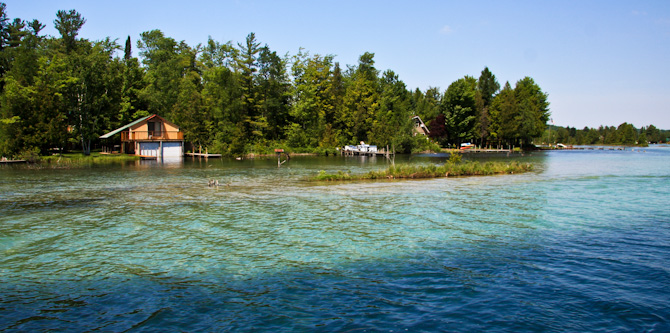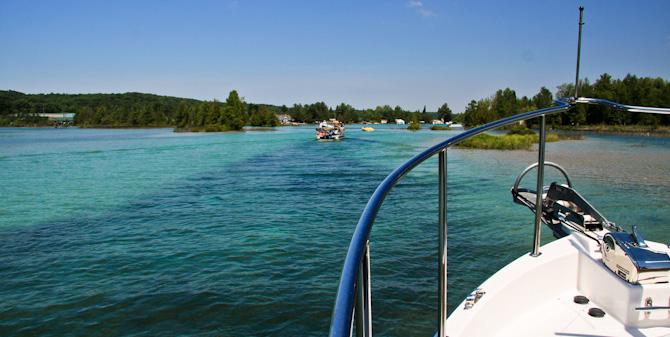 We followed the boats in front of us all the way through Torch River taking our time to enjoy the pristing waters and wildlife around us.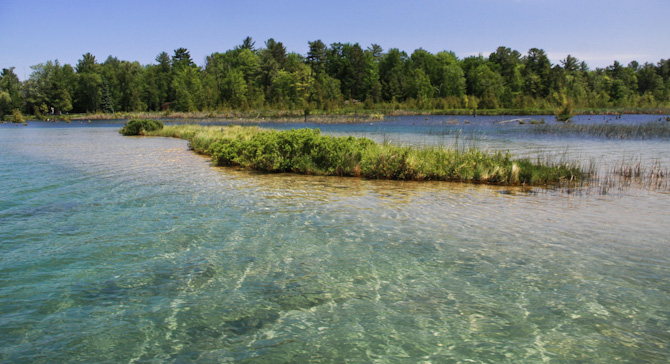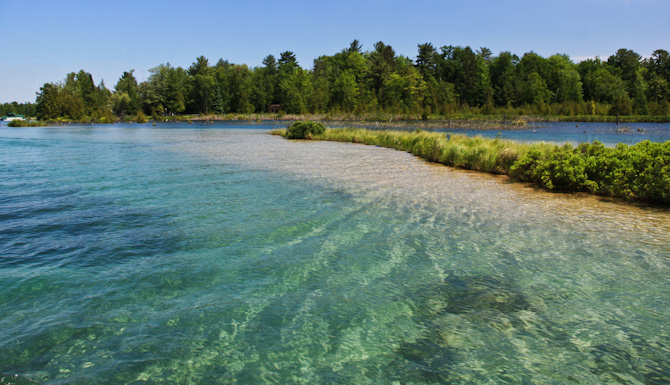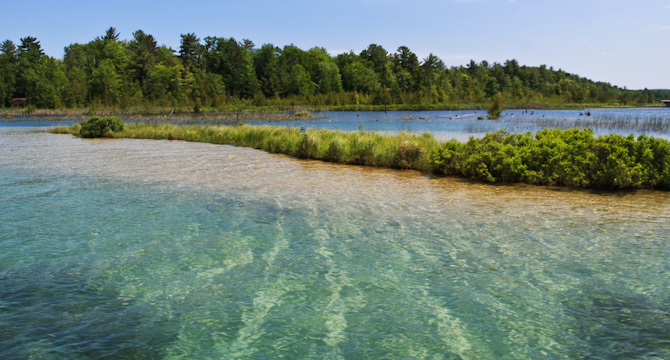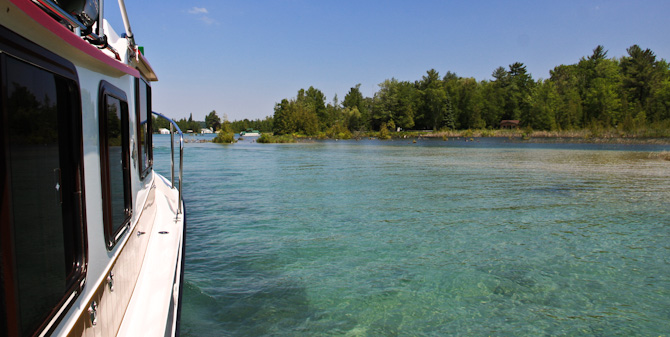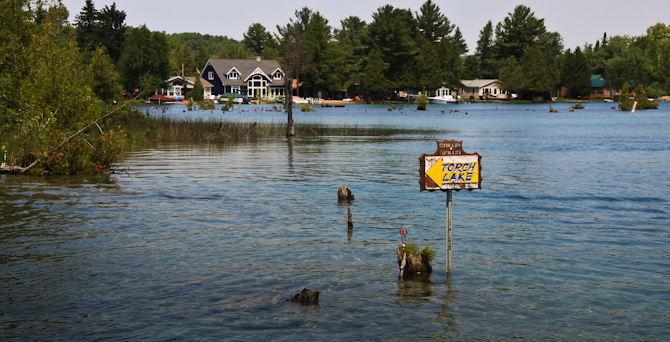 Torch Lake boasts a nineteen mile length (about a two-mile width) of beautiful turquoise waters. It is Michigan's second largest lake with a maximum depth of 285 feet making it Michigan's deepest inland lake. The lake gets its name, not from its shape but, from the Ojibwa name Was-wa-gon-ong, meaning "Place of the Torches." The name refers to the practice of the local native American population who once used torches at night to attract fish for harvesting with spears and nets. For awhile it was called, by local European settlers, "Torch Light Lake" and eventually shortened to Torch Lake.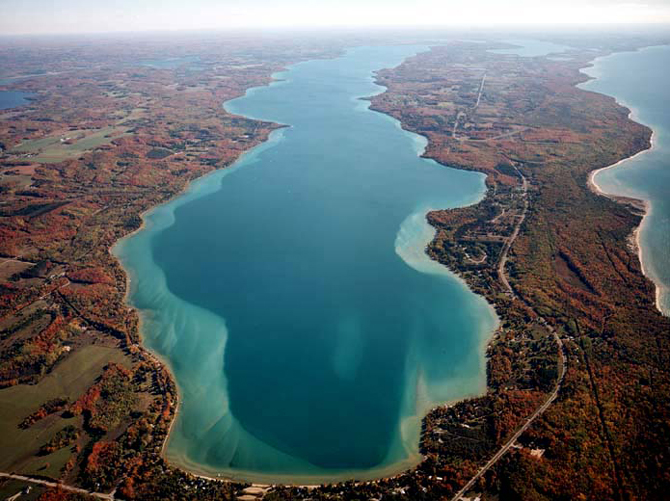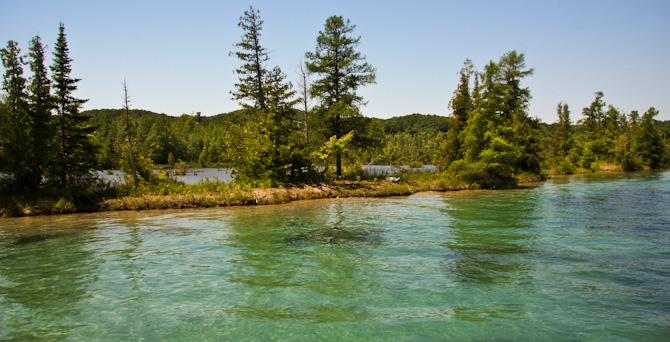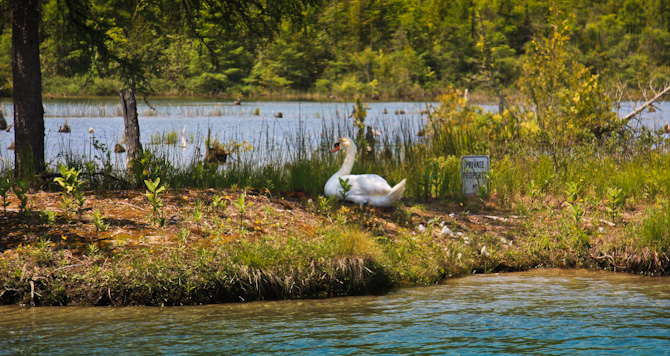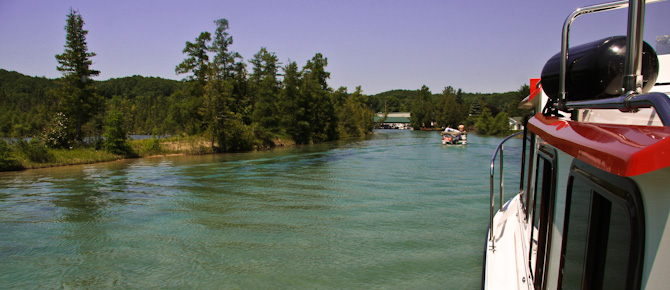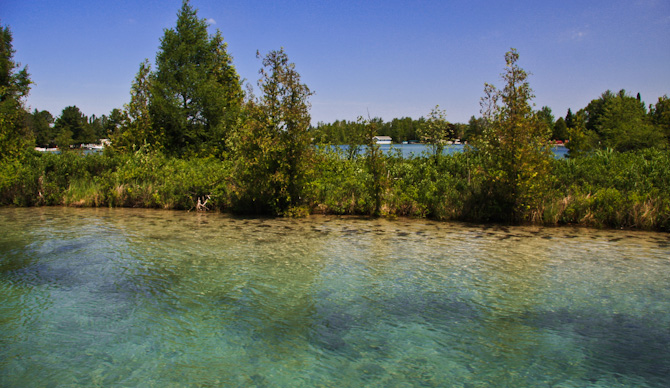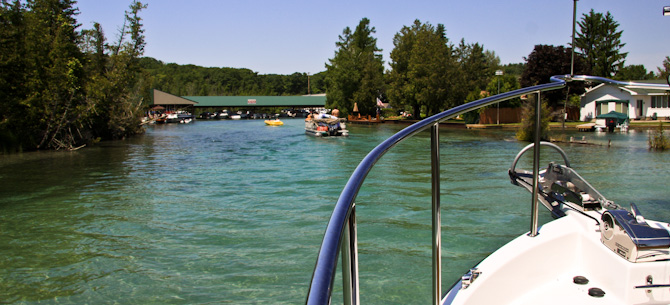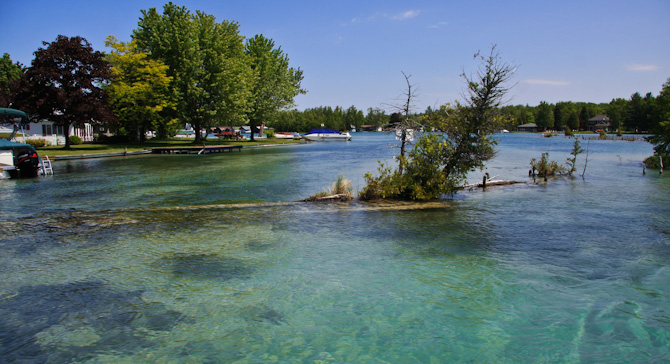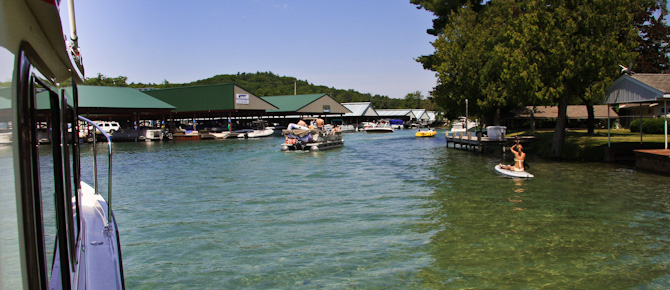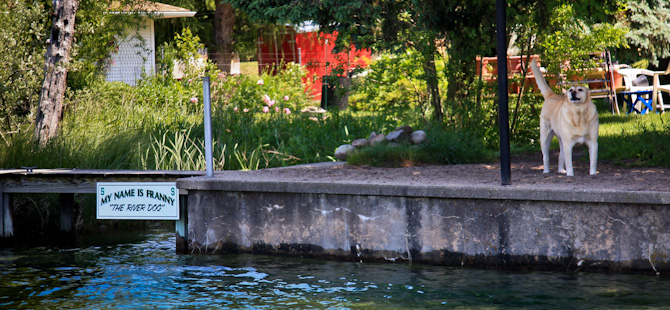 "My name is Franny, the River Dog" (above). We think Franny keeps track of everyone cruising the river.
Here is our first sighting of the Torch River Bridge (below); we need to get under this bridge to enter Torch Lake. Jim researched the height of the bridge ahead of time (the clearance is about 10 feet), so we were fairly confident we'd make it through. We dropped our mast so that our profile would be only about 8 feet 8 inches.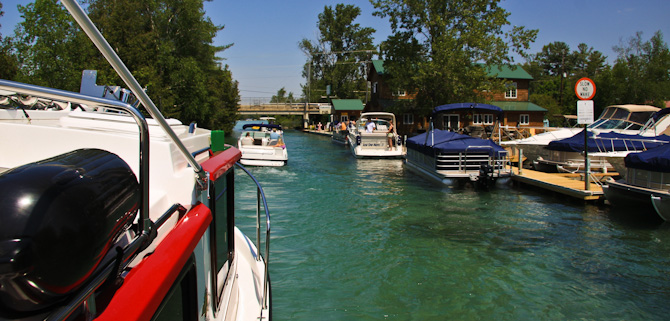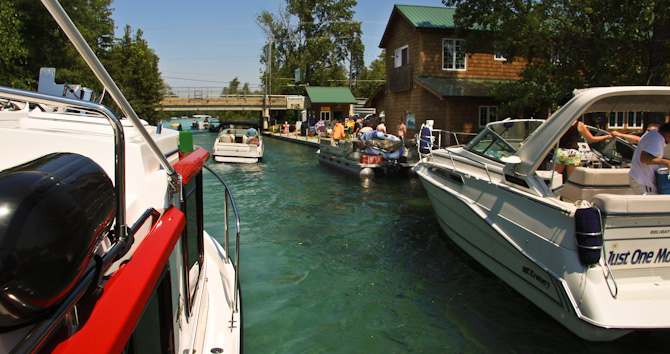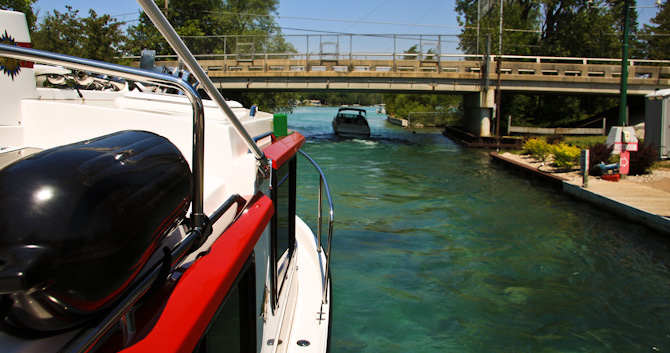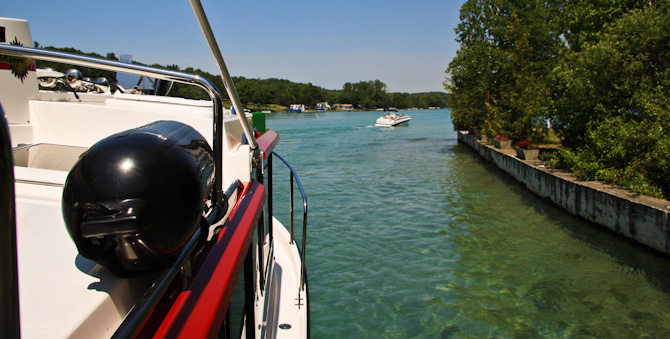 Made it through (above).
Looking back at the bridge it sure looks low. We're glad it worked out and we are on our way to a very fun weekend.