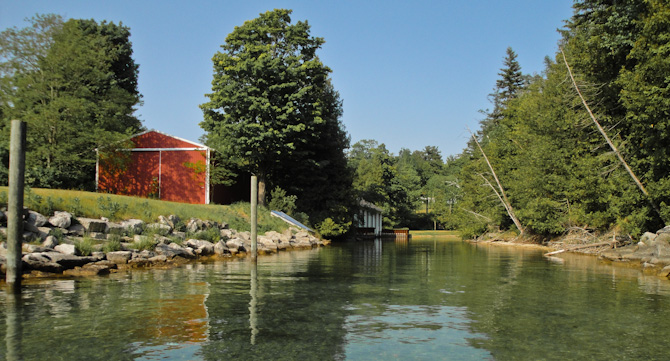 Winding Down Memorial Day Weekend in Charlevoix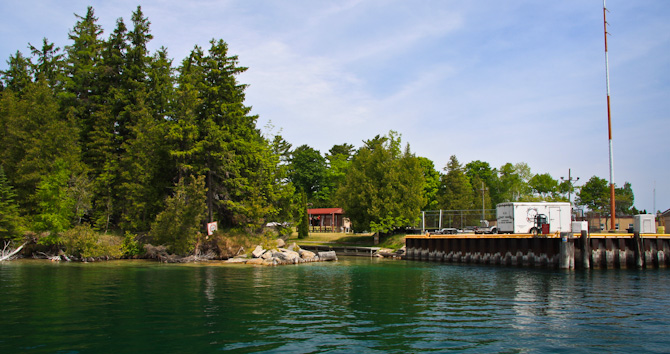 Winding down Memorial Day Weekend in Charlevoix with a dinghy ride around the little island and an afternoon at anchor in Oyster Bay (below).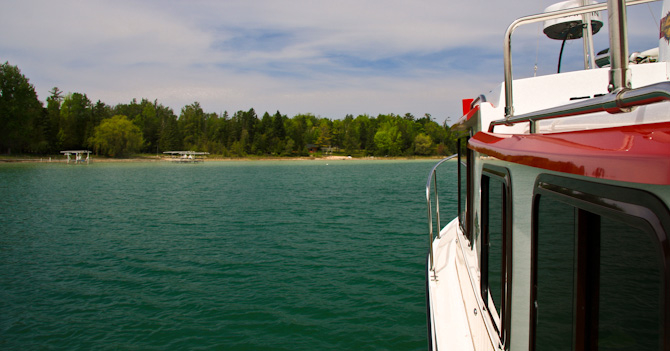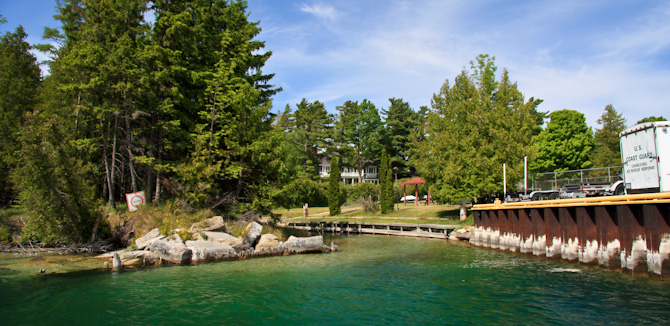 We drove up to Petoskey to visit our friend, Martin. Lunch at Whitecaps and a visit at Martin's home.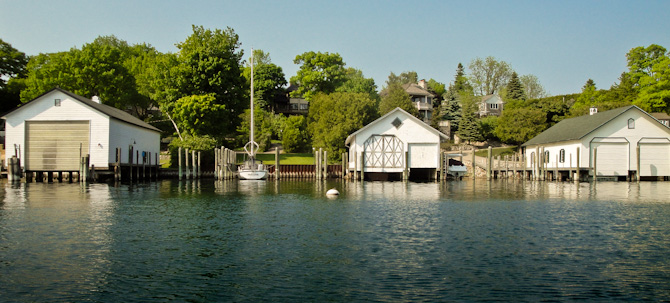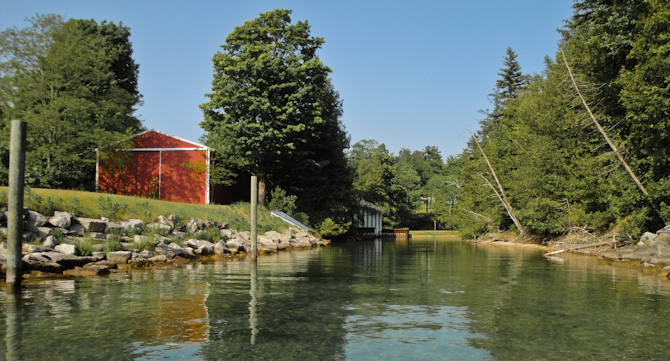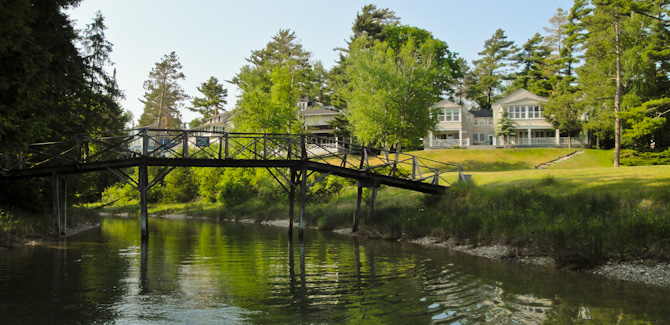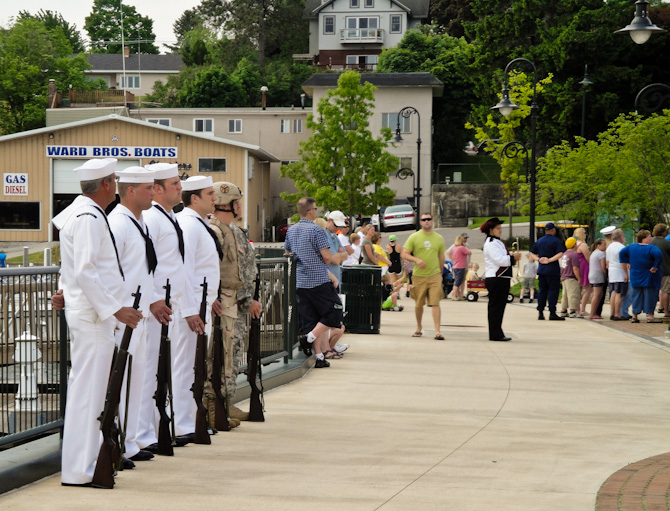 Monday started with a Memorial Day parade and presentation at the bandshell. Nothing quite brings home the meaning of this holiday weekend more than the five gun salute to close the ceremonies.
On our daily walk we came across this ice shanty (below). Interesting!